Oxana Fikhtner,
Doctor of Economics, Professor
Head of the Centre for Development of Publication Activity of Yaroslav-the-Wise Novgorod State University, Russia
Our University has been working with European Proceedings EpSBS Publication Team since 2018. We embarked on this collaboration on the recommendation of our colleagues, and we are happy with this choice. In 2019, the University began work on promoting the publication of proceedings of scientific and practical conferences to the international level. Working with the professionals in European Proceedings has guided the University's publication team through this process of learning the rules governing publication ethics and the technical features of the presentation of work in international pubications. Despite the fact that a number of the academic staff of our University have published their papers in foreign journals, for the great majority of our authors, this is their first attempt writing for an international publication. Now, we have established a good working partnership with European Proceedings EpSBS Publication Team headed by Dr Zafer Bekirogullari and assisted by Melis Yagmur Minas. European Proceedings responds promptly to our requests, flexibly adjusts the conditions of collaboration (which include, on request, making changes to meet the needs of the University, strictly complying with the agreed deadlines for the fulfilment of obligations, and offering alternative options for cooperation). We are committed to sustaining our cooperation and collaboration in the coming years, starting with working on joint projects in 2020!





Irina Elkina,
Deputy Director
Institute for Strategy of Education Development of the Russian Academy of Education
Moscow, Russia

For several years the Institute for Strategy of Education Development of the Russian Academy of Education has been successfully collaborating with the European Proceedings in the framework of the annual international scientific and practical conferences "Education Environment for the Information Age" (EEIA). The conference proceedings are submitted to indexation in the ISI Thomson Reuters international database. Moreover, starting in 2018, European Proceedings has been holding annual international conferences on Cognitive-Social and Behavioral Sciences (ICCSB) in Russia with organizational support and within the walls of the ISED RAE; earlier it was held in the Netherlands, Turkey, Australia, Cyprus and the Czech Republic. ICCSB provides an opportunity for scholars in the humanities to share the results obtained during their research.






Norizan Baba Rahim,
PhD, Universiti Sains Malaysia
8th International Conference on Multidisciplinary Research (ICMR 2019)
Malaysia


Our first experience dealing with European Proceedings EpSBS Publication Team to publish our conference proceedings was wonderful. The team has been so supportive, responds promptly to our requests, and flexibly adjusts the conditions on request, making changes, strictly complying with the agreed deadlines for the fulfilment of obligations. To Dr Zafer Bekirogullari, Madam Melis Yagmur Minas and Mr Giorgos Triantafillou - you all are amazing team and thank you for the teamwork!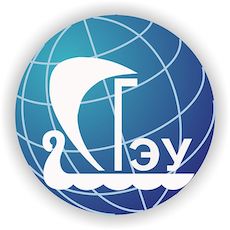 Valentina Mantulenko,
PhD, Assistant Prof.
Head of the Department for the Support of Publication Activity
Samara State Universuty of Economics, Russia



We would like to express our gratitude and appreciation to the European Proceedings (Ep) team primarily for their support (readiness to answer any questions, make necessary changes, recommendations, etc.), friendly service (flexibility, assistance and understanding), and simply, their kind attitude to clients and partners. This is especially valuable when an institution is just starting to organize major international conferences and publication projects.
We respect the high professionalism of the Ep Publication team; the attentive and thorough work that is carried out on each project / volume / article. We understand and appreciate how important and difficult it is to ensure high-quality publishing products, and we are very happy that we are able to do this together with European Proceedings (Ep).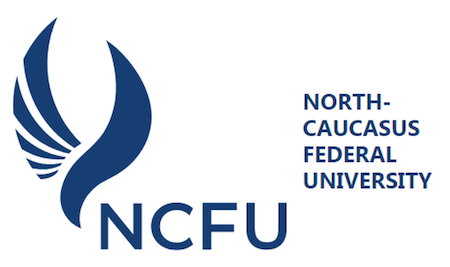 Tatyana Nikolaevna Banshchikova,
Kandidat Nauk (PhD equivalent), Associate Professor
Head of the Scientific and educational center of psychological support for personal and professional development, North Caucasus Federal University
Stavropol, Russia


In the process of organizing an international scientific and practical conference and preparing a collection of scientific papers, we desired to get the opportunity to submit conference materials for indexing in the Web of Science Conference Proceedings Citation Index (CPCI), carefully approached to the choice of a publishing house and chose the European Proceedings of Social and Behavioural Sciences (EpSBS) publishing house as the best possible opportunity. The fairly high status of the publishing house, its location in the UK or the USA, as well as the existing experience of the publishing house in publishing proceedings of Russian scientific conferences are very important for us. We addressed to 

European Proceedings

and the result of cooperation exceeded all our expectations. The EpSBS team worked with us at a very high level, flexibly enough and consistently approached all the organizational concerns that we faced in necessity to transfer our conference to a distant format in the context of COVID-19. We have gained invaluable experience of operational and productive cooperation in preparing the conference participants' manuscripts for publication. 

European Proceedings

team does not just do everything efficiently and on time, but does it in advance, leaving an opportunity for timely and high-quality manuscripts revision. We are very grateful to Dr. Zafer Bekirogullari, Melis Yagmur Minas and all EpSBS team. Both the manuscripts review and technical support of publications at all stages were carried out at the highest level. We strongly recommend European Proceedings publishing house and plan moving forward to collaborate with European Proceedings of Social and Behavioural Sciences in organizing new conferences. It is very important for conference organizers carefully consider all EpSBS recommendations at all stages of selecting and editing conference manuscripts to significantly increase the comfort and efficiency of collaboration.