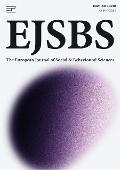 The European Journal of Social & Behavioural Sciences
Online ISSN: 2301-2218
European Publisher
Founding Editor

Zafer Bekirogullari
2012-2021
ORCID: 0000-0003-1549-7171

---

---

Editor-in-Chief

---

---

Lacey N. Wallace, Associate Professor 


Penn State Altoona: Altoona, PA, US


lno106@psu.edu


ORCID: 

0000-0001-8002-7235


Lacey Wallace is an Associate Professor of Criminal Justice at Penn State Altoona.  Her research concerns juvenile delinquency as well as the impact of public policy and mass violence on human behavior.

---

---

Associate Editors

---

---

Geethanjali Narayanan
Universiti Teknologi MARA, Malaysia 
geetha@uitm.edu.my
ORCID:

 

0000-0003-4118-5622



Geethanjali Narayanan obtained a degree with double major – English and Mathematics with Education (Hons) and both Masters and PhD in Language Testing.  She has  been working in UiTM for 28 years and is currently serving the Faculty of Education. She has been teaching English Language from foundation to degree and postgraduate levels. She has been actively involved as a researcher and journal article reviewer besides supervising postgraduate students. Her areas of interest include language testing, postgraduate studies, mathematics education and teaching methodology.


---

---

Jeremy Kuperberg, PhD Candidate
Northwestern University, US
jeremykuperberg2016@u.northwestern.edu
ORCID: 0000-0002-8192-3549



Jeremy Kuperberg is a PhD Candidate in the Northwestern University Department of Sociology. His research agenda explores collective memory and global narratives of national identity in post-conflict settings. Jeremy's current research analyzes the representation and performance of contested historical narratives in the tourism industries of the former Yugoslavia. He has previously worked as a primary school teacher, teaching assistant, and graduate assistant for the Holocaust Educational Foundation of Northwestern University. 

---

---

Lori Kall, Assistant Professor
Point Loma Nazarene University, CA, US
lkall@pointloma.edu
ORCID: 0000-0002-2571-9113



Lori Kall is an associate professor in the School of Education at Point Loma Nazarene University in California.  She is the director of the preliminary administrative services credential program, the master of arts in leadership & learning, and is the instructor for Clinical Practice I & II coaching candidates through the California Teacher Performance Assessment. She was an educator in K-12 for 24 years as a teacher, a coach, and then as an administrator.  Her research focuses on the development of self-efficacy in leaders through their graduate program.

---

---

Fulya Kula, (PhD)
University of Twente, Netherlands
f.kula@utwente.nl
ORCID: 0000-0003-0367-1099



Fulya Kula is a lecturer in the Department of Applied Mathematics at The University of Twente, Netherlands. She has a BSc in Pure Mathematics from Hacettepe University and a PhD from the Department of Secondary Science and Mathematics Education at Middle East Technical University (a structural equation modelling of university students' conceptions of calculus). She has been teaching several undergraduate and graduate courses in the field of mathematics, statistics, research methods, and mathematics teacher education. Her research interest lies in the didactical aspects of statistics and mathematics.


Editorial Advisory Board


---

---

Nancy Albrecht, Professor
Emporia State University, Emporia, Kansas, United States 
nalbrech@emporia.edu
ORCID: 0000-0002-5865-5881



Dr. Nancy Albrecht joined the ESU faculty in 2001. She teaches graduate students in school leadership and curriculum instruction and is a director of a federal professional development ESL grant. In 2018, she received the Excellence in Service Award from The Teachers College. Prior to coming to ESU, she was a high school principal and teacher and has taught internationally in Germany. She was District I Principal of the Year awarded by the Kansas Association of Secondary Schools Principal Association.

---

---

Kevin Michael Watson, PhD Candidate


University of Calgary, Canada


Kevin.watson1@ucalgary.ca


ORCID: 

0000-0002-4492-8308



Kevin M Watson is a Learning Sciences PhD candidate at the University of Calgary. He holds two master's degrees from the UK. He holds an MSc. in Applied Professional Studies in Lifelong Learning and an MSc. in the Psychology and Neuroscience for Mental Health. He holds bachelor's degrees in Education and Human Kinetics from UBC, a minor in English literature, and holds a Graduate Certificate in Systemic Functional Linguistics from UBC as well. He is Teacher Regulation Board (TRB) certified in British Columbia, Canada and for the past three years has been working as a neuroscience instructor and learning specialist/advisor for a medical school. Kevin has taught around the globe in Abu Dhabi, the USA, Japan, Thailand and Barbados as well as his home in Canada. Kevin is interested in phenomenological hermeneutic research and IPA methodology that is committed to exploring the interpretive lived experiences. He is committed to student development, curriculum design, and investigating student anxiety and depression. Kevin was most recently the course director for Essentials of Lifelong Learning Courses for struggling medical students and the coordinator of the mindsets for medicine workshops and cognitive skills workshops. His roots are in recreation and youth work in inner city Vancouver.

---

---

Petra Besedová, PhD
University of Hradec Králové, Czech Republic 
petra.besedova@uhk.cz     
ORCID: 0000-0001-7262-9017

Dr. Petra Besedová work at the University of Hradec Králové (Czech Republic), Faculty of Education, Department of German Language and Literature. Here she teaches German language didactics, the realities of German-speaking countries and literature for children and young people. The main field of research is the implementation of non-linguistic and (socio)cultural content into foreign language teaching. Dr. Petra Besedová leads a faculty research team that focuses on the influence of music on foreign language teaching and works with a number of experts across disciplines. She and her colleagues actively cooperate on a number of international projects.


---

---

Lei Yu, Professor
Liaocheng University, China
lei.yu@mymail.unisa.edu.au
ORCID:

 

0000-0001-5756-311X



Dr. Lei Yu is a Professor in the Center for Pacific Studies, Liaocheng University and Professor in the Center for Australian Studies, Beijing Foreign Studies University. He is a contributor to International Affairs, Communist and Post-Communist Studies, Cambridge Review of International Affairs, etc. The key areas of his teaching and research interests include China foreign policy, international development, and energy security.

---

---

Parmjit Singh, Professor
Universiti Teknologi  MARA, Malaysia
parmj378@uitm.edu.my
ORCID: 0000-0003-0854-2093


Parmjit Singh is a Professor at the Faculty of Education, Universiti Technology Mara, Malaysia. He is currently the Head of the Mathematics Education Program at the faculty. He obtained his B. Sc (Hons) in Mathematics from the University of Technology, Malaysia in 1986 . He completed his Masters at University Malaya, Malaysia in 1994 and PHD in 1998, from Florida State University, United States.  He sits in the National Panel Evaluation Committee under Ministry of Higher Education Malaysia (MOHE) for National Research Grants since 2016.

---

---

Abu H. Ayob, Assistant Professor 
Universiti Kebangsaan Malaysia: Bangi, Selangor, Malaysia
abuhanifah.ayob@ukm.edu.my
ORCID: 0000-0003-0854-2093



Abu H Ayob is an assistant professor at Faculty of Economics and Management, National University of Malaysia. He earned his Ph.D. in management science from Université Toulouse 1 Capitole. Upon completion, he went to School of Management, Boston University as a visiting academic before pursuing his postdoctoral at Copenhagen Business School and Toulouse Business School. His research interest focuses on various aspects of entrepreneurship including education, internationalization, technological and social impact.


---

---

Mika Igarashi, MSc
Toyo Eiwa University, Japan
mikaigarashi81@gmail.com



Ms. Mika Igarashi is currently a full-time lecturer at the Department of Human Sciences, Toyo Eiwa University, Japan, and was previously a doctoral student at the Graduate School of Education, the University of Tokyo, Japan. Ms. Igarashi graduated with a bachelor's degree in Business and Commerce from Keio University, Japan. She spent more than 5 years teaching social studies and English in junior and senior high schools before embarking on an academic career. Ms. Igarashi then attended the Graduate school of Human Relations, Keio University, Japan, gaining a master's degree in Education.

---

---

Managing Editor

---

---

Azize Ummanel, 

PhD


Lefke European University, Cyprus
azizeummanel@yahoo.co.uk
ORCID: 0000-0002-1452-3449



Dr. Ummanel is assistant professor of Pre School Teaching Department at Faculty of Education, European University of Lefke. Her main teaching and research revolve around pre school education, early childhood education history, children's games and educational leadership.






---

---

Editorial Office




Contact:

 

admissions@europeanpublisher.com