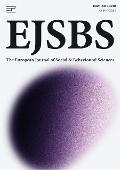 The European Journal of Social & Behavioural Sciences
Online ISSN: 2301-2218
European Publisher
EJSBS' Manuscript Processing Charges (APCs)
Respecting the emerging trend of open access publication, the EJSBS guarantees that all manuscripts upon publication are immediately and permanently free for everyone to read and download without financial, legal or technical constraints as our manuscripts are published under a Creative Commons CC BY-NC-ND 4.0 license. This license allows for unlimited free access to and reuse of original works without the need to request for permission or pay a fee to the publisher. As long as due credit is given to the authors, the manuscripts may be reused in any format except for commercial purposes.

For more information about these licenses, please visit 
https://creativecommons.org/licenses/by-nc/4.0/

In order to maintain sustainable and transparent scholarly open access publishing, authors are required to pay a one-time Manuscript Processing Charge (APC) upon editorial acceptance of the manuscript. This APC covers services pertaining to editorial and peer review administration charges, copy-editing, typesetting, and long-term archiving and dissemination of published papers. Submission charges and surcharges based on the length of the manuscript, figures, and/or supplementary data are all subsumed in the one-time APC payment. There is no additional payment for Corrigendums, Corrections, Addendums and Retractions.

The visual below shows the breakdown of how our APCs are utilised. The value of the shares are assessed according to the recommendations of the Plan S and Fair Open Access Alliance.



| | | |
| --- | --- | --- |
| Services | % of total | Amount (EUR) |
| 1. Journal Operations | 44% | 132 |
| 2. Publication Operations | 23% | 69 |
| 4. Communication & Marketing | 5% | 15 |
| 5. General | 14% | 42 |
| 6. Surplus | 3% | 9 |
| 6. Discounts & waivers | 11% | 33 |
| Total publication fee per manuscript (EUR) | 100% | 300 EUR |

**Distribution per article based on 2019
Journal Operations


Journal Submission System
All technical infrastructure costs covering web domain, server infrastructure and storage, and library management.


Journal Management Staff
Journal management staff track the performance indicators of the journal, and monitor current developments in the scholarly publishing landscape specifically open access.  They report regulary to the Editor-in-Chief of the journal. In addition, they provide the support and resources for the Editor-in-Chief to effectively oversee the journal operations.


Editorial Team
The editorial assistance team is responsible for ensuring that the review process abides by the journal's code of ethics. The team supports the associate editors at every step of the review process; from assigning the manuscripts to the reviewers and ensuring that the timelines are strictly adhered to right until the papers are finalised for publication. Our experienced editorial assistants check all manuscripts for potential plagiarism using the Crossref Similarity Check powered by iThenticate, conflicts-of-interest, and related technical issues.


IT staff
The IT staff are responsible for metadata analysis and delivering metadata for use in a variety of online services. They are also responsible for maintaining and updating information on the journal's website.


Publication Operations

Typesetting
Once the manuscripts have been accepted by the editors as ready for publication, the production team is responsible for ascertaining that the technical aspects of the publication process in terms of formatting abide by the journal's standards. Here the manuscripts are vetted to ensure the citations, graphics, and other related content are correctly formatted for publication.
 
Assignment Of DOI
All published manuscripts are assigned DOIs as part of our publication process


Long-term Archiving
All articles are deposited in the CLOCKSS archive for long-term archiving.


Communication & Marketing

Marketing
Promotional materials are devised and disseminated through numerous channels like our websites and social media platforms.


General

Management & Administration
This covers the costs for the management and administrative staff, accounting and office costs (i.e., office rental and associated costs such as water, electricity, internet and other electronic and office equipment).


Surplus
Any surplus is used to invest in new staff (when needed) and enhanced IT services to provide more efficient and high-quality services.


Discounts & Waivers

APC Waiver Policy
In order to encourage international academic participation especially from economically depressed nations and as part of our corporate social responsibility initiaitve, partial waivers are offered on a case by case basis ranging from 50% for authors from low-income nations to 25% for those from lower-middle income nations as classified by the World Bank. Corresponding authors may request these waivers upon editorial acceptance of their manuscript. To request for an APC waiver, please contact the journal editorial team.


Open Access Funding
The EJSBS does not provide for open access funding. Once the manuscript has been editorially accepted for publication, the APC is charged to the corresponding author.


Refund Policy
The APC is fully refundable upon receipt of alternative funding for the manuscript.

Authors are cautioned that appeals for refunds will not be entertained in the following circumstances:


Manuscript retraction: Once the manuscript has been accepted and readied for publication, any request for a refund will not be entertained based on a retraction of the manuscript.

Delays resulting from author/s: No request for a refund will be entertained in circumstances where the manuscript is rejected for publication due a delay in the review and/or publication process resulting from the author's lack of response or unwillingness to revise the manuscript according to the reviewers' or editors' comments or within the stipulated deadlines.

Delays in editorial and/or publication processes: As our board of editors and reviewers are international in nature, unforeseen delays in the peer review process may occur. Such delays may also occur in the publication process. However, European Publisher will make every attempt to minimise such occurrences.

Unforseen circumstances: When the editorial and/or publication process is delayed and/or disrupted due to the occurence of natural disasters and other events such as political upheavals that are beyond our control.
Payment
An invoice is issued upon editorial acceptance of the manuscript. APCs are payable within 30 days of the invoice date. Accepted manuscripts will not be published until the payment is received.


Accepted Methods of Payment 
The following payment methods are accepted by EP:


Online Payment by PayPal

Payment with Credit Card

Wire Transfer in Euros (EUR)

Wire Transfer in Pound Sterling (GBP)